In SALESmanago you can create apps to help generate leads on Facebook. To use an app, a user must provide contact details – home address and name. This information can be sent to SALESmanago contact database – this way you can acquire new leads. You only need to create an app that attracts users. Leads that were acquired this way can be automatically tagged – allowing for further actions, such as Lead Nurturing programs.
Remember, all apps must adhere to Facebook Pages Terms which you can read here.
Creating your own Facebook app:
1. Register a new app on Facebook.
Create an app on your developer account. To access it, go to https://developers.facebook.com/apps
To create a new app, click Create a new app, and then Facebook Canvas.
TIP: If this is your first app, Facebook will ask for permission to use your data with App Creator. Grant this permission to proceed.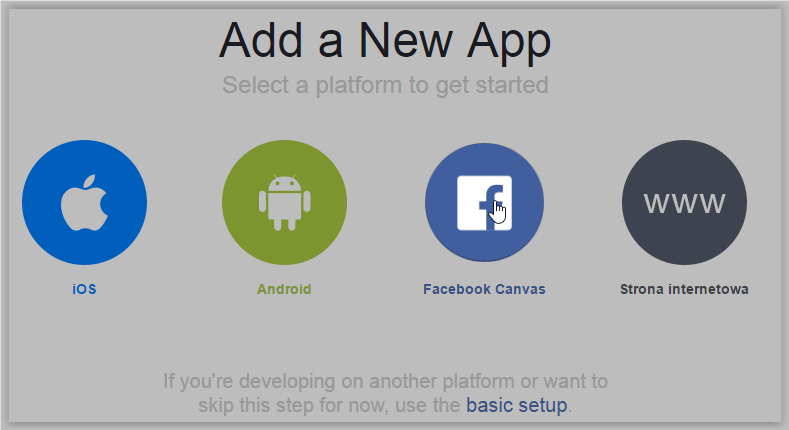 Enter the name of your app and click Create New Facebook App ID.

Now provide an email address and choose a category from the list. After that, click Create App ID.
Go back to developers.facebook.com/app and click your app.
TIP: The green circle next to app name signifies that the app is currently in development. This means that it is not accessible to external users yet. When the app is ready, you can activate it in the tab Application review.
2. Configuring the application (Namespace)
Now go to Settings. Enter the name of your app and its Namespace (for the latter use only lower case letters and underscores).
The provided name will be only visible to app users, while namespace is used later in the integration with SALESmanago.
TIP: For the app to be published, it needs to have an icon and a Privacy Policy URL (on your own server).
Useful links: https://termsfeed.com/blog/privacy-policy-url-facebook-app/
and https://termsfeed.com/blog/terms-service-url-facebook-app/
Now it's time to add a platform. Click Add a platform and go to the Settings tab (in the menu to the left) and choose Facebook Canvas.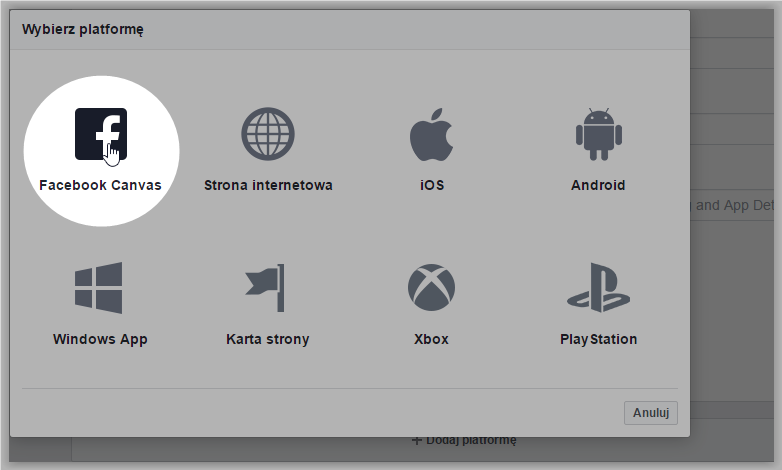 In SALESmanago go to Settings → Integration → Facebook and enter your app data into required fields – App ID, App Secret and App Namespace.
Save changes. Scroll down to find two important URLs that you will need later for your app – Canvas URL and Secure Canvas URL. Copy both for later use.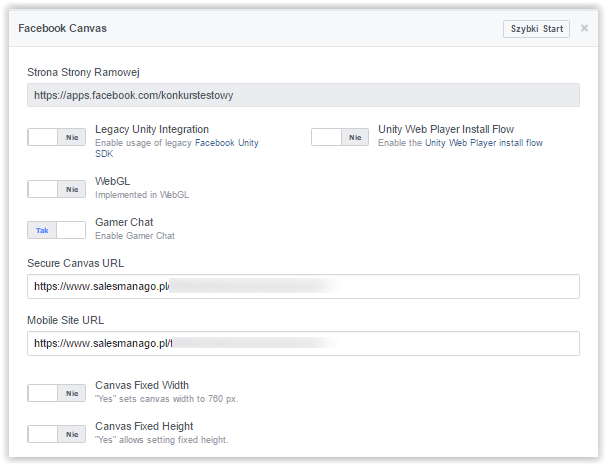 After adding a Facebook Canvas platform, enter the link you've created in SALESmanago and copied before into the Secure Canvas URL field. Fill in the remaining fields, do the same for the platform Page Tab.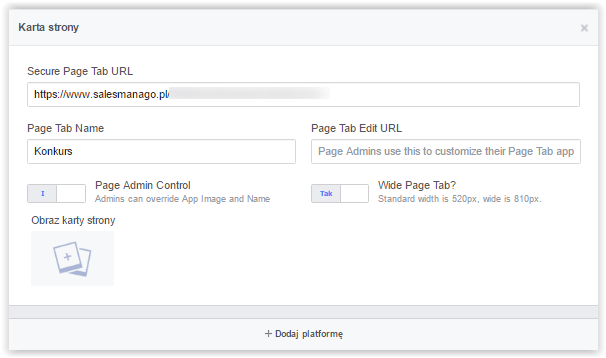 3. Adding a tab
Now go to your unique Facebook URL. You will be redirected to the page where you should enter the following data: App ID and App URL as shown below:
Replace the sections in bold appropriately in the following URL:
http://www.facebook.com/dialog/pagetab?app_id=YOUR_APP_ID&next=YOUR_URL
YOUR_APP_ID – the ID of your app
YOUR_URL – the URL of your app, as set in settings in SALESmanago
Now run the URL. A page will load – select a fanpage to which you want to add the tab. Then choose a tab and click Add Page Tab.
TIP: You can add a tab thumbnail (111 x 74 px)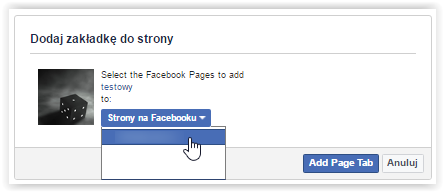 The tab will appear on the page you selected.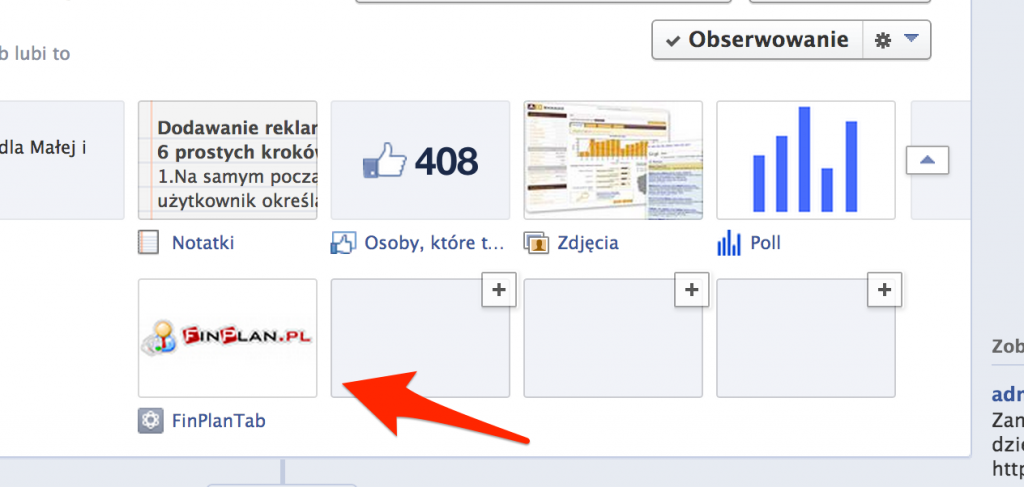 4. Testing the app
The app has two pages by default  – the welcome page and the main page. You can edit them directly in SALESmanago, by using an editor much like the one for creating templates or landing pages.
Put your Canvas URL anywhere on the welcome page.
Then add a button on your fanpage – clicking it will direct users to your app.
Enter the address of your app.
After a user opens this URL, they will be asked if they want their data to be processed. If they want to use the app, they will have to grant the app permission to use their personal data and agree to Terms of Service.
At Privacy Policy, there should be a URL that allows users to read the policy.
After clicking OK, the user will be redirected to the app site (don't forget to configure it in SALESmanago). At the same time, this user will be saved to your database as a contact with the tag FACEBOOK.

Learn how to add contact forms as tabs on a Facebook page >>